2018
3 Steps To Leveraging BI Insights
Make The Most Of Data Analytics To Produce Actionable Results
Today's retail environment has seen an explosion of new data sources: granular tracking of shoppers' online activity, detailed location data and social media activity, to name just a few. Powerful business intelligence solutions, fueled by data analytics, AI and machine learning, are now capable of both predicting trends and prescribing optimal actions to take advantage of those trends.
This Retail TouchPoints Special Report will explore how retailers can maximize the benefits of their business intelligence (BI) solutions by sharpening their focus on key areas, such as:
Creating personalized stories for each individual consumer;
Predicting consumer demand as seasonal product cycles get shorter; and
Identifying the various factors that need consideration when pricing and promoting a product.
The report also explains how Otto Group used analysis of historical transactions to reduce its delivery schedule from seven days to one or two days, and details why retailers such as Nike and Kroger have acquired their own consumer data analytics firms.
BI Bolsters The Customer Journey Via Personalized Stories
Effective use of BI has become a necessity for retailers seeking to provide the best possible customer experience on a consistent basis. This means being in front of the consumer at all times.
Susheel Sethumadhavan, a director in the analytics practice of A.T. Kearney, noted that since "every consumer believes they're a segment of one," retailers must leverage data to create personalized stories for each individual consumer.
"What is the one connected theme of all this?" Sethumadhavan said in an interview with Retail TouchPoints. "To be more present for the consumer. Drive value for the consumer. Get into that consumer journey and understand exactly what moments matter to them. What are the inflection points where they would be most excited? There's a lot of consumer information floating out there that the retailer either has direct access to in a loyalty program or through syndicated data sources."
Many consumers drop these data breadcrumbs through their purchase patterns, store visits, online searches and clicks. But collecting this data can still be a tough task for retailers, especially if it comes from indirect channels such as marketplaces or wholesale channels. Only 13% of retailers have access to consumer data from all indirect channels, according to a report from Salesforce and Deloitte.
When it comes to accessing this data, the report noted that:
31% can access an extensive volume;
32% can access a moderate volume;
14% can access a minimal volume; and
Additionally, there is a fine line between gathering consumer purchase history to understand the shopper, and leveraging that data for other reasons. Retailers have to be both careful and transparent about how they use, analyze and share shopper data if they want to get the most out of it while continuing a positive relationship with customers.
Accessing shopper data may get even tougher for retailers in the future. On May 25, GDPR rules are going into effect that would require businesses to secure consent from European consumers before accessing their personal data. Additionally, the revelation that Cambridge Analytica may have collected data from as many as 87 million Facebook users without permission spotlights another reason consumers may be hesitant to share data.
"The whole scenario regarding Facebook and its privacy concerns is a great example of something that could potentially be a huge issue, in that this ecosystem all goes around based on consumer trust," said Evan Neufeld, VP of Intelligence at L2 in an interview with Retail TouchPoints. "If consumers give you data or if you target things to people — if consumers are freaked out by it and don't realize why you're targeting them, or the value isn't clear, the whole train goes off the tracks. Many brands could do a better job communicating by explaining, 'Here's what we need your data for. Here are the benefits for you. Here's what we'll do with the data to make sure nobody else gets it."
Of the top 100 retail brands, only 18% have easily understandable and navigable privacy statements, according to L2.
Price, Promotions Optimization A Necessity As Pricing Wars Rage On
Beyond gathering customer data, retailers traditionally have used BI solutions to aid them in intelligent decision-making processes, particularly in areas like pricing and promotional optimization. With both Amazon and Walmart fighting neck-and-neck on price, retailers face difficulties competing on that alone, and often have to rely on promotions to get the consumer's attention.
Luckily for retailers, there are far fewer barriers to entry to understand and implement BI solutions, and pricing and promotional optimization within these platforms has matured.
"Price optimization is simply about looking at elasticity and understanding that if I change the price, what's the demand?" said Pat Bohannon, VP of Retail Strategy at Oracle in an interview with Retail TouchPoints. "I'm going to use that fact as a tactic and strategy, to either clear a product out or drive more sales. If I can reference enough products, we can now take all the guesswork out of that immediately, because it's just math. It's a whole new element of information that we get that we haven't been able to do before."
BI platforms identify various factors that need consideration when promoting a product, according to Sethumadhavan. These factors include:
Taking cannibalization into account when promoting one product over the other;
Identifying the best promotional timing;
Understanding the balance of promoting one product versus a competitor; and
Engaging with CPGs to ensure that the retailer is getting the best pricing option.
"Retailers in general have been driving top-line revenue, but when it comes to profitability they always get hit," Sethumadhavan said. "They drive so much promotional activity without even understanding the impact it's having. BI and analytics is going to provide a lot of transparency to improve this."
Rapid Inventory Turnover Creates Demand Forecasting Challenges
Whereas retailers traditionally focused on linear inventory planning from one seasonal cycle to another, the increase in shopper channels, faster fulfillment options and added competition is forcing them to plan even faster for ever-shorter cycles.
"There's a velocity inside the product hierarchy where there are new products coming in and there's old products going out," Bohannon said. "Whenever that happens, now I have to have strategies for these other particular events."
While manufacturers often have to deal with the same issues of fast product turnover that retailers do, Bohannon noted that they don't have to scale up to manage thousands of SKUs over hundreds of stores.
"There's a lot of failures in retail because there are tools that can [forecast product demand], but doing it for products flowing through a warehouse is much different than doing it for products flowing in 100 to 1,000 times that number," he said.
BI platforms, particularly those powered by AI and machine learning engines, can prevent retailers from misallocating inventory across channels because they have access to more historical data, according to Deborah Weinswig, CEO and Founder of Coresight Research.
"AI can help retailers reduce their inventory by using historical transactions and variables such as weather conditions, calendar events and consumers' web site searches to predict future demand," said Weinswig in an interview with Retail TouchPoints. "Moreover, retailers can use real-time sales data to re-allocate stock between stores for maximum full-price sell-through."
Otto Group Leverages Historical Data To Cut Delivery Times From Seven To Two Days
Otto Group, a German online and catalog retailer operating more than 120 e-Commerce sites, has leveraged data analytics to bolster its inventory management capabilities. The retailer analyzes approximately three billion historical transactions and 200 other variables (such as weather conditions and web site searches) to predict future purchases. This enables Otto to automatically process orders with partner suppliers for approximately 200,000 items a month.
The retailer partnered with Blue Yonder, an AI services platform designed to improve retail decision-making in demand forecasting and pricing.
The system helps Otto stock what its customers are likely to buy, enabling the retailer to achieve faster deliveries and reduce returns. Otto dramatically reduced its delivery schedule for partner products from seven days down to one or two days — often enabling direct delivery from the supplier to the customer without passing through Otto's warehouse.
"Through Blue Yonder's replenishment optimization solution, Otto also succeeded in reducing returns by two million items a year," Weinswig noted. "The sooner shoppers receive the items, the less time consumers have to shop around for better prices and return the products, and in turn, cut stock surplus by one-fifth."

Retail's Future: The Data-Led Enterprise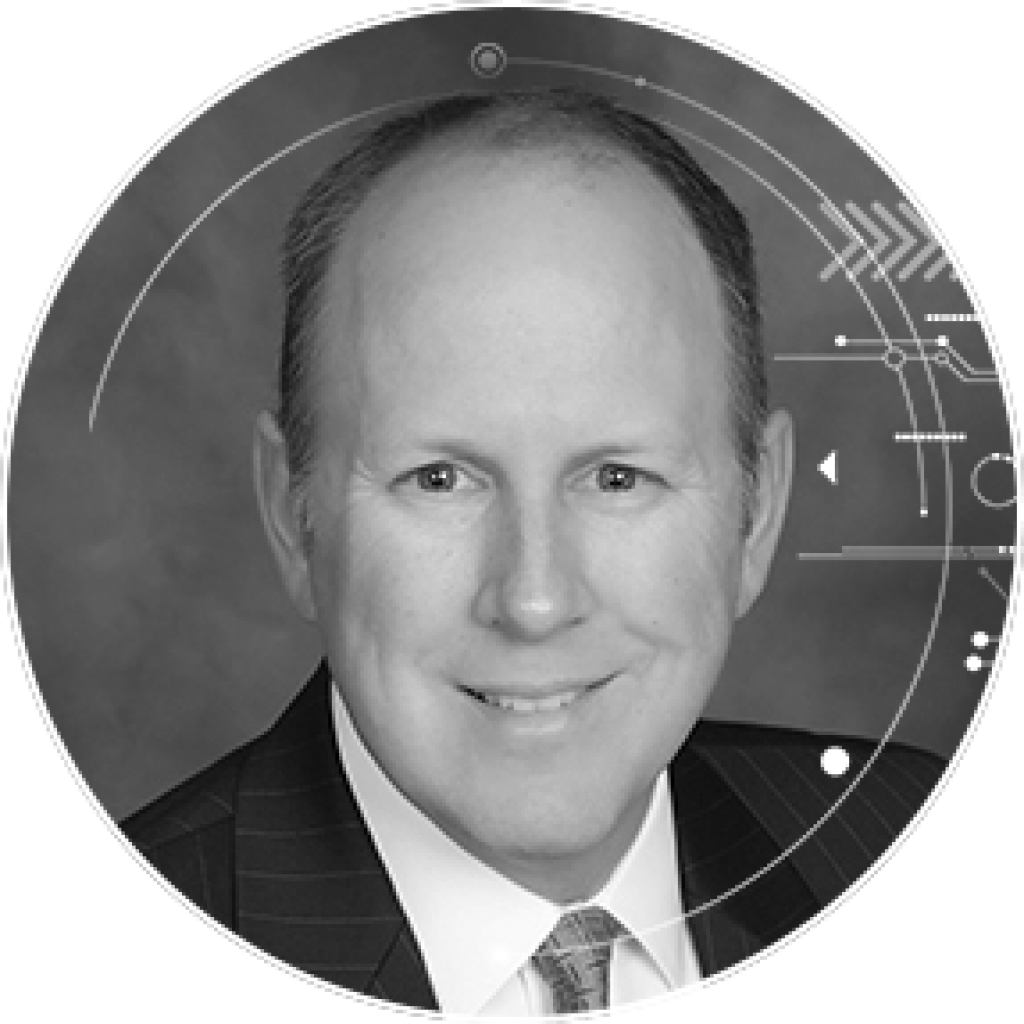 By Jeff Warren, Vice President,
Retail Strategy and Solutions Management
A key to success for retailers in the future, and really, the present — is to become a data-led enterprise. In an omnichannel environment, achieving a single view of the order, customer and inventory is a critical first step in this evolution. Our strategy and steady cadence of innovation across the retail portfolio enables retailers to establish that single, consistent view which, in turn, provides the platform upon which data and insights help to: eliminate friction, create a seamless customer experience and lead merchants and operational entities to experience better results. Merchants' ideas, instincts and passions remain vital to retailers' success, but a vast amount of data is now available to test and track results on an order-by-order, shopper-by-shopper basis. The industry's economic environment, now characterized by omnichannel customer engagement and heightened competition, mandates that retailers make the best possible use of their data and marry the art of retail with intelligent applications to maximize positive outcomes. A single view of the persistent consumer order not only increases efficiency including fraud prevention, but enables merchants to achieve and monitor customer experience in a way that's new to retail. With a single view, retailers can effectively:
Begin a transaction in one channel and finish it in another;
Understand the full history of a customer's purchases, regardless of channel (because the history of the orders is attached to the customer record);
Route orders from anywhere to anywhere else, enabling either the fastest or most cost-effective fulfillment, depending on circumstances;
Offer a single point of contact for service questions on any order;
Make certain that all returns are made against the original order, reducing opportunities for fraud; and
Deliver consistent messaging to the customer on all orders, via customer-selected preferred method of notification (email, text, etc.).
Behind The Scenes: Data-Led Execution
Combining a single view of the customer with a single view of the order enables an understanding of the shopping process that was simply not possible even a few years ago. By mapping one against the other, we are able to see the customer journey. Customer journeys can be simple (see it online, buy it in the store) or complex (click-and-collect, partial order click-and-collect combined with in-store takeaway and multiple ship-to changes, pre-order, repairs, etc.), and can present interesting logistical challenges.
The current release of Oracle Retail Order Management Cloud Service, combined with other areas of our retail footprint, for example, offers retailers a selection of more than 50 well-documented and templated customer journeys. The fulfillment portion of these journeys exploits the single view of inventory and enables the retailer [with the customer] to determine the optimal route based on service, convenience, cost or even handling time depending on what is appropriate.
Kroger, Nike Acquire Data Analytics Firms To Understand The Consumer
While retailers often partner with third-party BI platforms to improve their data analysis and generate actionable insights, major retailers are taking matters into their own hands by acquiring these firms. In March, Nike acquired Zodiac, a consumer data analytics firm, to accelerate its direct-to-consumer strategy, add data science talent and bolster its one-to-one relationships with consumers.
In 2015, Kroger acquired the majority of data analytics firm dunnhumby, and spun that brand off into its own in-house brand, 84.51°. This platform is helping the grocer further develop its "Restock Kroger" initiative, enabling CPGs to tap into purchase data from 60 million households from 2,800 stores in 35 states to create holistic marketing campaigns. With 84.51°, the grocer developed its Kroger Precision Marketing solution, which drove a 4X sales uplift compared to its previous co-branded marketing strategies despite representing 50% fewer impressions.
"You used to see companies go in with the idea that they would just buy a piece of software that would solve their problems," said Neufeld. "If you talk about tools retailers should be acquiring, it's less about your traditional heavy-duty platform where all the systems talk to each other. It's bringing a particular type of expertise in-house as in the case of the Nike-Zodiac acquisition."
Hiring or acquiring such BI expertise helps retailers find the gaps in their existing processes. "What we found out a lot of times was that retailers simply aren't collecting data about consumers," said Neufeld. "They maybe have payments or web browsing data, but in many cases, when they sign [customers] up, they're not asking a lot of preference information, they're not automatically signing up for loyalty programs."
With An Abundance Of Data, Retailers Can't Afford To Skimp On BI
As consumers continue to evolve and demand more of the shopping experience, retailers need all the data they can get to understand where their customers are going next.
Whether that means partnering with third-party BI and data analytics firms or even acquiring them, retailers have to leverage BI throughout their entire organization, applying it to the customer journey, pricing and promotions or inventory management.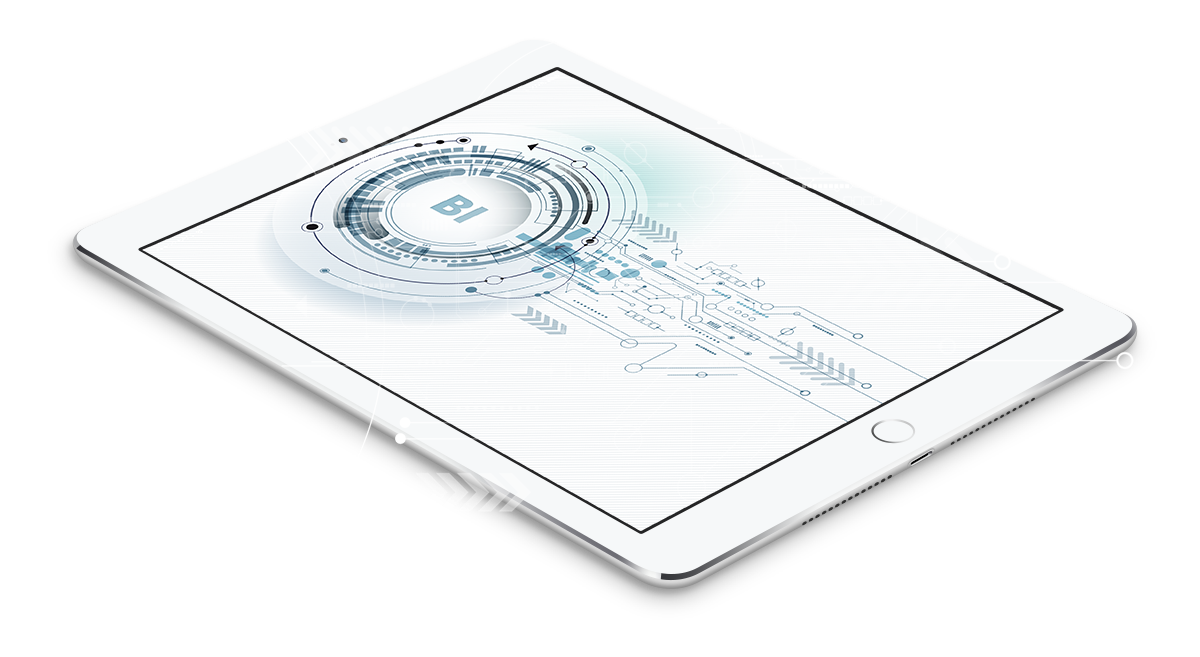 "The ball is now in the retailers' court on how they use and optimize this information," Sethumadhavan of A.T. Kearney said. "BI enables retailers to analyze this information, to make strategic interface decisions, like when they want to present a product at a certain price, in a certain channel, and where they want to interact. BI will let retailers get the insights that they can consolidate, review, simplify and digest, before acting on them."
Oracle provides retailers with a complete, open, and integrated suite of best-of-breed business applications, cloud services, and hardware that are engineered to work together and empower commerce. Leading fashion, grocery, and specialty retailers use Oracle solutions to anticipate market changes, simplify operations and inspire authentic brand interactions. For more information, visit our website at www.oracle.com/retail.
Retail TouchPoints is an online publishing network for retail executives, with content focused on optimizing the customer experience across all channels. The Retail TouchPoints network is comprised of three weekly e-newsletters, special reports, web seminars, exclusive benchmark research, an insightful editorial blog, and a content-rich web site featuring daily news updates and multi-media interviews at www.retailtouchpoints.com. The Retail TouchPoints team also interacts with social media communities via Facebook, Twitter and LinkedIn.